Peacham Fire Station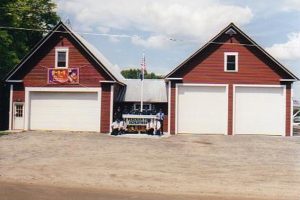 Fire Station
The original Peacham fire station was simply too small to continue to meet the expanding needs of our town.
Peacham voters responded by overwhelmingly approving a vote to build an addition to the existing structure.
Thank you!
Ground Breaking – August 2000
On August 29, 2000 we broke ground for the new addition.
The photo at left shows our new station, which added two additional truck bays, a storage loft, office/radio room, restroom and kitchen facilities.